It's been roughly a month since NRF Protect 2015, which has given us here at CONTROLTEK time to reflect on the key lessons from the expo. During the whirlwind two and a half days of the event, we were constantly busy. From discussing our new products to talking to industry peers to listening to keynotes, we were always on our feet. But now that some time has gone by, we've had an opportunity to look back on the conference and glean some of the most important points. Here are a few of the major lessons for retailers that emerged at NRF Protect 2015:
"As retailers become more tech-based, they can't afford to overlook the human element that causes security events."
In a tech-heavy world, people are still the cause of security incidents: As more business processes push toward innovative tech-based systems, one might think that retail security incidents will increasingly originate with systems issues. But in his kickoff speech, Alec Ross – a former U.S. State Department senior advisor for innovation – stated that security problems still have one common denominator: people. As a major data breach investigations report found, the majority of security episodes across the top incidents could be directly linked to people. This shows that even as retailers become more tech-based and automated, they can't afford to overlook the human element that prompts the majority of security incidents.
Shoplifting/organized crime is a bigger retail issue than employee theft: Historically, retailers have faced a larger threat in terms of shrinkage from employees than they have from outside criminal elements like petty shoplifters. But as Dr. Richard C. Hollinger of the University of Florida Center for Studies in Criminology and Law pointed out, this year's National Retail Security Survey found that shoplifting surpassed employee theft for the first time in the survey's 24-year history. Fortunately, he also added that the survey revealed shrinkage rates are down, a finding Hollinger chalks up to better hardware and associates.
Loss prevention deserves a central retail role: All too often, retail loss prevention is sidelined, as it can be regarded as a supportive element in an enterprise. But a conference at the presentation pointed out that LP has the potential to really drive business forward, as long as it's given the attention it requires to enhance overall enterprise value. By building a solid foundation, measuring ROI and maintaining transparency with other elements of the business, LP departments can enjoy a more central role in daily business.Retailers face unprecedented risk of cyberattacks: The past two years have starkly illustrated what a huge threat virtual attacks pose to businesses. A presentation by industry expert Pete Pouridis pointed out that enterprises of all sizes are susceptible to cyberattacks, and that intrusions can be carried out by a range of threat actors, from organized crime groups to individuals to insider threats. The reality of cybercrime necessitates a proactive response on the part of retailers, who need to ensure that store security encompasses the internal network as well as the physical store.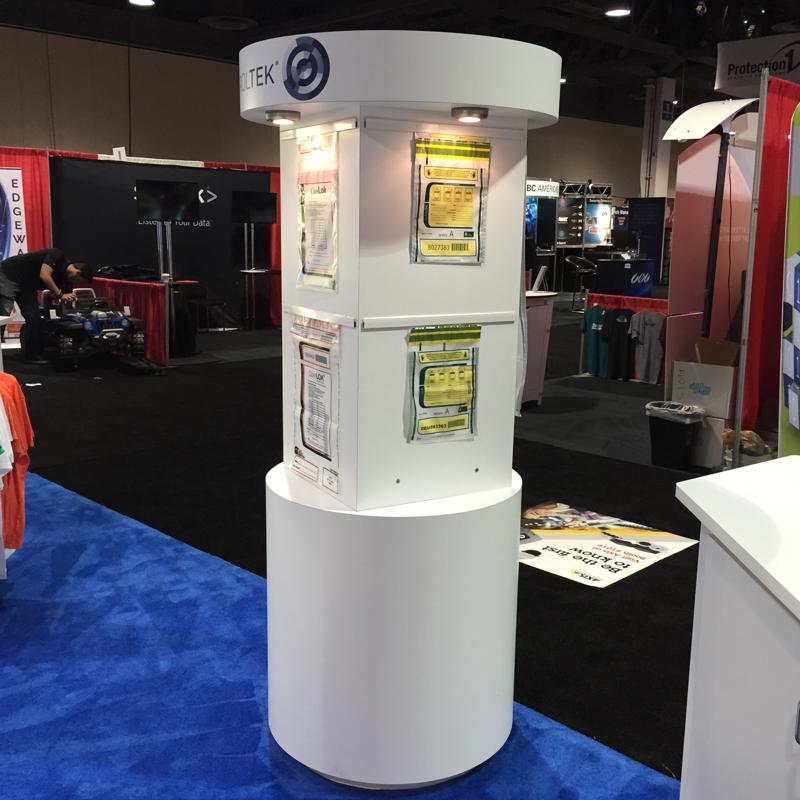 There's a reason CONTROLTEK is an industry leader in the field of inventory security: Over the years, we've evolved alongside the retail landscape to provide the most cutting-edge solutions for our clients. From our EAS Hard Tags to our robust ink tag line, we offer the solutions stores need to feel secure today and prepared for tomorrow, even as retail threats grow.
https://secureservercdn.net/198.71.233.203/mm3.97e.myftpupload.com/wp-content/uploads/2015/08/nrf_2.jpg?time=1664659584
400
750
CONTROLTEK
https://secureservercdn.net/198.71.233.203/mm3.97e.myftpupload.com/wp-content/uploads/2020/04/controlttek_slogan-new-min-1-300x74-1.png
CONTROLTEK
2015-02-04 04:47:13
2021-06-09 01:57:21
What retailers can learn from NRF 2015: The big takeaways